Have you ever looked at a set of blueprints, and said to yourself
"I wonder what this house would look like from the inside?" 
The nature of Architectural Drafting has been 2D lines on a paper, since paper was invented. The good news is, that has changed!  I use the newest state of the art 3~D drafting software. With the combination of drafting software, rendering software, video software, and pdf software, I can enable you to see your entire house in full 3D, with floor coverings, paint colors, cabinets, and even furniture.  If you are designing your Dream Home, or just need drawings for remodeling your existing home, you've come to the right place!
See your home in 3~D, Before construction ever starts!
With every new home we design, we can create a full 3~D video walkthrough, so you can see your entire home from the inside & out, before breaking ground.
Click on the pictures below to see a few examples:
New home in the Fountain Square neighborhood of Indianapolis, IN: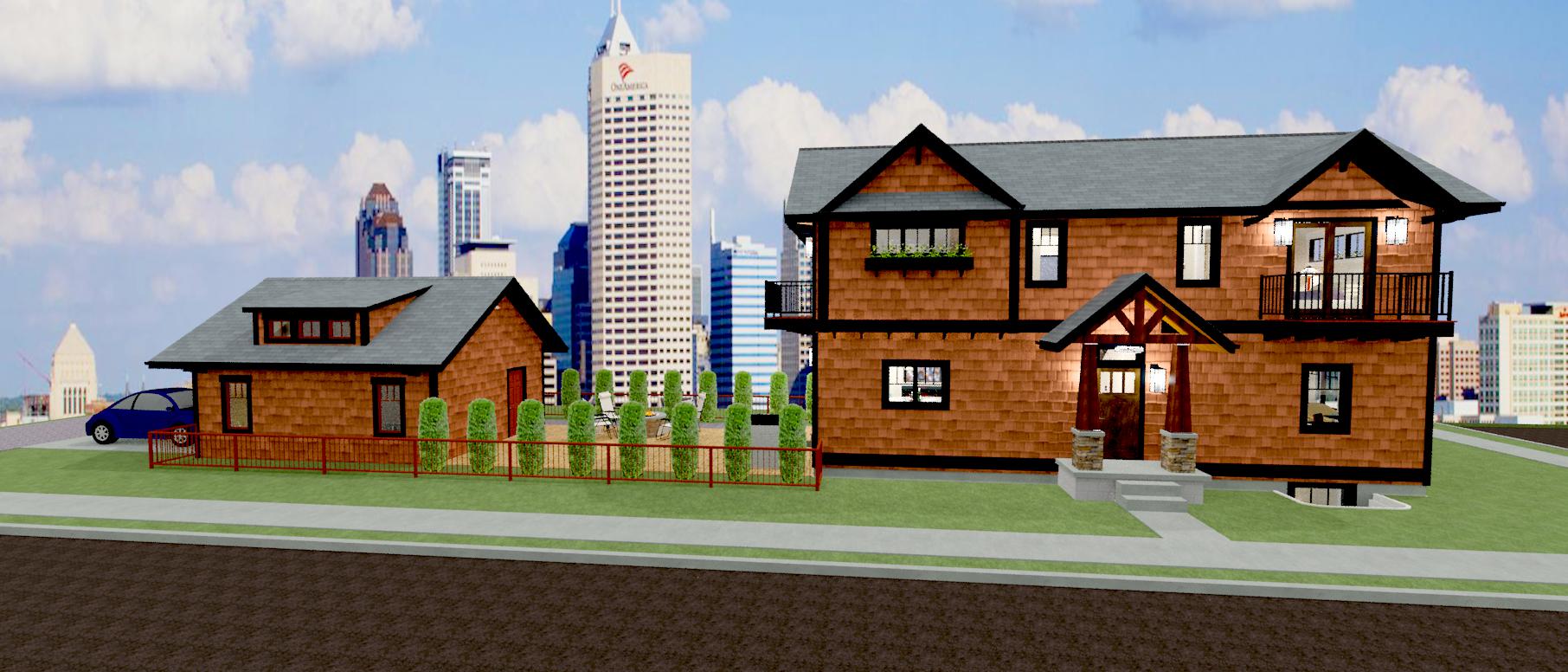 Indiana's First L.E.E.D. Certified home on Lake Lemon in Bloomington, IN